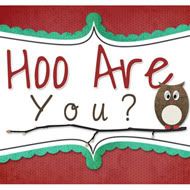 Wow hard to belive this is number 40!
I know I jumped on the bandwagon late, but this has been so much fun!
Here are this week's questions...
1

. Do you plant a garden or flowers or neither?
I am so NOT a green thumb!
When we first moved into our house I said grass ONLY nothing else to take care of.
Well I guess I kinda broke out of my box because I have a garden and I have flowers and plants making a debut! I mine as well since my grass is the HARDEST thing to take care of now!
2. Does it bother you to have your blinds or curtains open after dark so people can see in your house?
OMG! I hate that!!! But the side the breeze comes from is also the side that faces the road! What can it do?! I have a bush that I planted in front of the window that you can see us eating dinner and I just cant wait for it to grow enough to block the window! And everyone in our neighborhood goes walking at night!!!!
3. Do you like to go camping?
I used to LOVE camping! We would go every summer when I was growin up. Now with a 2 yr old its so much work! I do promise that I will take him again this summer. I think we need to have practice nights in the backyard this summer.
4. Do you have a laptop or a desk top computer?
I now have a laptop. I swore I would never get one just because I like working on normal size computer, now that I have a laptop... I'll never go back to a desktop!
5. What time during the day do you have the most energy?
I think I get a good boost mid-morning, prob after the coffee has kicked in and then again mid afternoon, by evenings I'm kinda beat!