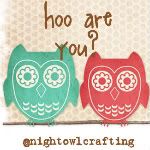 Here are this weeks's questions...
1. Do you wear glasses or contacts, if so for how long?
I got my first pair of glasses when I was in the 7th grade, they were bifocals! I was so embarrased. After I graduated I started wearing contacts and have been ever since.
2. What was your favorite board game as a kid?
I loved candy land and any monopoly
3. What is a word that you use all the time?
I hate to admit it but I use damnit too much.
4. What is your favorite day of the week?
I love Saturdays! It is my day to sleep in hopefully AND spend the day with my loves.
5. Did you graduate high school from the town you grew up in?
The town I grew up in doesnt have a high school so we were given the option to go West to Waimea HS or East to Kauai HS in Lihue. Most of my friends when to Lihue and my dad lives in Lihue so I went there as well.